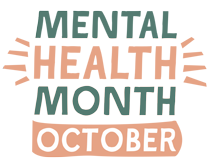 How to be a mental health ally
By Cassandra Barrett – Manager, Community Education and Participation
Alongside the flurry of chagim, October marks another important event: Mental Health Month.
Education and awareness have grown steadily in recent years and many of us will be aware that mental ill health is common, affecting around 1 in 5 people each year, and almost 50% of Australians at some point in their lifetime. It is a virtual certainty that we know someone who has been affected by mental illness, or that we ourselves will experience it – and yet still, it can be difficult to talk about.
We frequently hear the instruction to reach out if we are struggling; however, the research shows that many do not. What is it that gets in the way? Certainly for some people it is service access: the sector is strained in a way that it has never been before, and it can be challenging to navigate our way through at times complex and confusing systems to find the right support.

But more significantly, it is the culture that still exists around mental ill health that stands in the way of seeking help – both from professional services, and the informal support of family and friends. Despite the strides that have been made in awareness, stigma around mental illness remains high – and it is these feelings of shame in particular that can make it difficult to reach out.
There are additional factors specific to our community that can influence stigma. The fear of being talked about in a close-knit community, or of bringing shame on one's family. The pressure to achieve. Growing up in the shadow of loss, telling ourselves that we've no right to feel how we do given what our parents or grandparents survived. All of these can make it difficult to speak up.
It is not only those with mental illness who experience the impacts of stigma; it can get in the way of responding, too. Where we might normally jump into action with a foil-wrapped dinner or an offer to help with school pickup if a friend were physically unwell, we are often less certain of what to do when it comes to mental health issues. Acutely aware of saying 'the wrong thing', many find it difficult to know how to respond when a loved one tells us they are having a hard time; and so we fall back on (well-intentioned but generally unhelpful) platitudes like 'cheer up' or 'it could be worse' - or we say nothing at all.
But it doesn't have to be this way. We've seen that change is possible: the narrative around depression and anxiety today, for instance, is starkly different to that of twenty years ago. The good news is, we can all play a role – big or small - in helping to create a culture and community that is safer and more supportive for those affected by mental ill health. This Mental Health Month, let's see how much further we can go.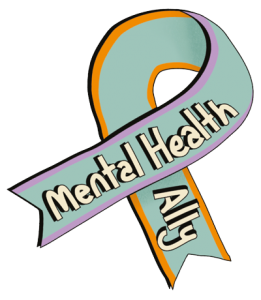 How can I be a mental health ally?
Build your knowledge. Learn more about mental illness and its impacts – especially from people with their own lived experience. There is a wealth of resources online from creators who are passionate about sharing their stories, from podcasts and blogs to YouTube and TikTok. Share these resources with your networks; hearing first-hand from people with lived experience is one of the most effective ways of breaking down stigma.
Call out misinformation when you see it. There are many myths and misconceptions that still exist around mental illness. Challenging these beliefs with a friendly 'Actually, did you know that…' can make a big difference in shifting stigma.
Familiarise yourself with crisis support options, so that you can easily connect someone if needed. There are a range of helplines available, both general 'listening ear' supports and those tailored to specific needs and communities. Highly-regarded options include Lifeline, Suicide Call Back Service, Kids Helpline, MensLine, BeyondBlue, Griefline, QLife, Butterfly Foundation, Eating Disorders Victoria, PANDA and Parentline.
Language matters. Stigmatising language is common and can be hurtful to those living with mental illness. Challenge yourself to expand your vocabulary by avoiding words like 'crazy', 'psycho' or 'meshugge'. Always avoid trivialising specific conditions with joking or offhand comments like 'I'm so OCD!' or 'I wish I could be anorexic'.
Grow your conversation toolkit. It's not always easy to know how to respond when someone is having a hard time – but it gets easier with practice, and we can all build the skills to have courageous conversations. Learn more about strategies like active listening, open questions, validating and reflecting back. Experiment with key phrases – I noticed...; I was wondering…; thank you for sharing; I'm so glad you told me; it sounds like things are pretty tough at the moment; what do you need right now?; what can I do that would be most helpful? - to find language that's comfortable for you. We know from people with lived experience that statements like 'cheer up', 'it could be worse', 'think positive' or 'look on the bright side' are usually unhelpful; make it your mission to avoid these as much as possible!
Think about accessibility. If you're part of a community organisation or hosting an event or activity, think about what accessibility might look like - not just from a physical health point of view, but in terms of mental health too. There are a range of strategies that can support participation – this might include breakout or sensory spaces; rest or quiet times; providing clear information about what to expect; giving appropriate content warnings; providing multiple opportunities for engagement; enabling virtual attendance… The options are endless!
Inspire the next generation. If you're a parent or carer of little ones, explore some of the fantastic mental health-themed books and other resources that are available. (A movie night watching Inside Out is a great place to start!)
Lead by example. Role model the change we want to see. Communicate with kindness and compassion. Express empathy and non-judgement. Speak up in support of others (but remember to centre and elevate lived experience). Normalise talking about feelings and emotional experiences – others and your own.
For more information about how you can be a mental health ally, visit:
https://mentalhealthmonth.wayahead.org.au/wp-content/uploads/2022/09/AllyPack.pdf