170 Years - Enriching lives of the Jewish community
$99.00
As part of Jewish Care's 170th Year Anniversary (1848 – 2018), a hardcover, large format pictorial book of exquisite black and white portraits was commissioned to celebrate this milestone.
This book profiles a group of inspiring and captivating individuals and families who have been associated with, or supported by, Jewish Care and its predecessor organisations.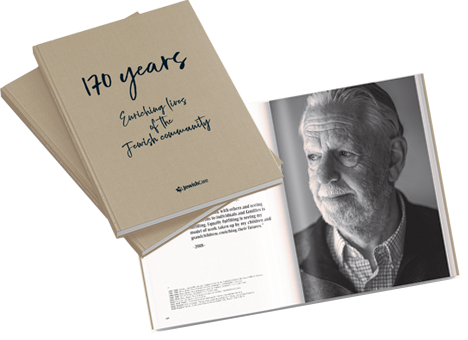 The 68 individuals and families profiled in the book - alive and deceased – personify the values, spirit, character and soul of the thousands of people who have contributed to the organisation's history. Those represented include staff, clients, elders, volunteers and donors.
Some of the organisation's identities featured, include iconic names like Mina and Leo Fink, Walter Lippmann and Masha Zeleznikow, to the quiet achievers like thirty-year staff member Darren Kovacs and volunteer couple Bina and Arthur Best.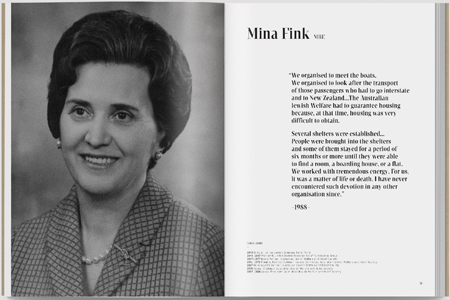 As Jewish Care President, Michael Debinski says, "This book tells the story of us all. The people who have been selected to feature in this book are extraordinary in their own right. At the same time, they proudly represent the many thousands before them who have supported, worked, and volunteered for Jewish Care throughout its history."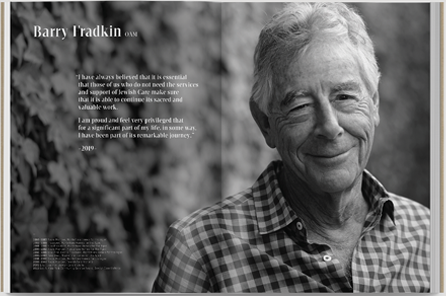 Book Details
Cover: Hardcover
Pages: Black and white
Pages: 168
Dimensions: 373 (L) x 284 (W) x 20 (H)mm
Weight: 1.85kg
Foreword: Written by Michael Gawenda AM
Photographer: Woodrow Wilson
Design Director: Maxime Tarbouriech
Researcher, Writer & Editor: Ayal Tusia
ISBN: 9780994565419
Important Delivery Details
Postage
Unfortunately we are unable to offer postal delivery from our online shop ordering system. If you require postage, please contact Reception on (03) 8517 5777 to arrange for your payment to be taken over the phone. The postage cost for 1 book is $16.00, however this may vary depending on the destination (based on Australia Post calculations).
Pick Up
All orders can be picked up in person from Jewish Care Reception, Monday to Friday
between 9am - 4pm at: 619 St Kilda Road, Melbourne VIC 3004
Your details