Interviews
For 175 years, Jewish Care Victoria has responded to community needs and provided care and support to the most vulnerable in the Victorian Jewish community.
The first predecessor organisation of Jewish Care Victoria was established by visionary community philanthropists. In 1848, members of the Melbourne Jewish community met at the Rainbow Tavern in Swanston Street Melbourne and formed the Melbourne Jewish Philanthropic Society (MJPS) to support Jewish immigrants arriving in Melbourne. Today, it is the oldest continually running philanthropic organisation in Melbourne.
At the time, the Melbourne Jewish community numbered only 200 people and many migrants arrived in the newly established colony with no funds, family connections or employment.
In 1869, MJPS applied for and was granted Crown land and 500 pounds to build Almshouses on St Kilda Road. The foundation stone was laid in September 1870 with the Almshouses completed later that year, which housed those in need, primarily poor, elderly Jewish immigrants who had no funds or relatives to look after them.
With the gold rush, the population of Melbourne boomed and during the 1880s a number of Russian and Polish-Russian immigrants escaped the pogroms in Eastern Europe and were welcomed in Melbourne by MJPS.
In 1897, Montefiore Homes for the Aged was built and named after Sir Moses Montefiore, the great British philanthropist.
The Australian Jewish Welfare and Relief Society ("Welfare Society") was established in 1948. Under the leadership of the late Leo Fink, the Welfare Society initiated a resettlement program to encourage the immigration of Holocaust survivors and facilitated their settlement in Melbourne.
From 1947 onwards large numbers of displaced persons from Europe came to Melbourne and in 1948 the first of seven migrant hostels opened to house the new arrivals, funded by the Welfare Society.
Between 1940 and 1952, 10,000 Jewish migrants were sponsored by the Welfare Society. Support services were provided by dedicated volunteers who met new arrivals as they disembarked at Station Pier and organised financial support, accommodation and work.
Waves of Polish and Hungarian Jews followed and immigrated here to escape persecution in Europe. During the 1980s and 1990s, a new wave of immigration from the USSR arrived in Melbourne after Welfare Society leaders lobbied the government. As a result, thousands of Soviet immigrants arrived and received welfare assistance with housing, food, employment and Jewish education.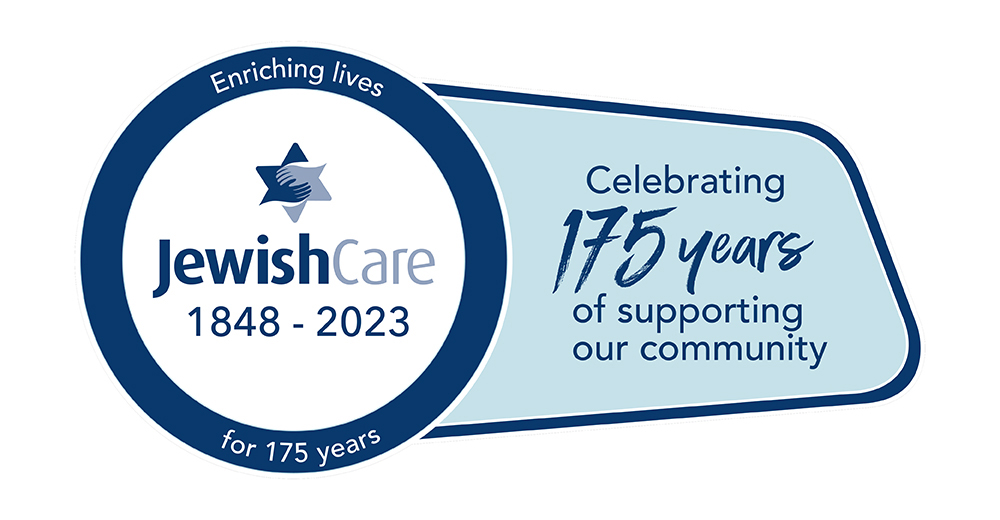 Jewish migrants who were assisted by the Australian Jewish Welfare and Relief Society to establish new lives in Melbourne, were very appreciative of the assistance and support from the community. Many early arrivals and their extended families are passionate about giving back to the community that helped them and volunteer and donate generously to help community members in need.
In 1967, the Almshouses were demolished and the new Montefiore Homes for the Aged was built on the St Kilda Road site.
In 2001, Jewish Care Victoria Incorporated was formed from the merger of Montefiore Homes for the Aged and Jewish Community Services to meet the community's changing needs by creating a larger, more sophisticated, single-care entity that could comprehensively service the entire Jewish community.
Jewish Care Victoria continues to provide high-quality respite and permanent aged care to residents in a welcoming and caring environment across three aged care homes as well as home support tailored to individual needs.
On 7 July 2009, Gary Smorgon House opened in Caulfield, providing all levels of aged care in a friendly, welcoming Jewish environment located in the heart of the Jewish community.
On 28 April 2020, Residential Home Windsor opened in the Hannah & Daryl Cohen Family Building located within the Holckner Family Senior Living & Community Precinct in Windsor. This state-of-art high-rise home provides modern quality aged care accommodation for up to 156 residents in a small house environment. It also houses the Gita Smorgon Family Active Living Centre which connects seniors through social and allied health programs.
On 7 November 2020, Residential Home Carnegie opened. Located in the Smorgon Family Building within the Thomas Ganz Senior Living & Community Precinct the newest home provides luxurious modern low-rise accommodation and aged care services in a caring small house environment for 120 residents.
The Anne & Eric Smorgon Active Living Centre in Freeman St, Caulfield opened on the same day and provides a wide range of recreational and social groups, including allied health and wellbeing programs to support people living in their own homes.
Today, the Melbourne Jewish population is over 50,000. Jewish Care Victoria supports the most vulnerable and marginalised members of the Jewish community with a range of services including:
residential and community-based aged care
accommodation and support for people with a disability both in their own homes and in Jewish Care's homes
dedicated Holocaust survivor support program
a range of social services which support vulnerable members of the community experiencing housing insecurity, unemployment, financial issues, family violence, mental health issues and parenting concerns along with a range of educational and advocacy programs designed to strengthen community wellbeing.