01 February 2019
Jewish Care Victoria has awarded the contract for the construction of the $7.15 million, state-of-the-art Anne & Eric Smorgon Active Living Centre to Four Square Pty Ltd.
The new Centre, to be built as part of Jewish Care's 'Growing. For our Community.' Capital Campaign, will be built adjacent to Gary Smorgon House, Jewish Care's premier residential aged care home in Freeman Street, Caulfield.
The Anne & Eric Smorgon Active Living Centre will support healthy ageing for Elders living at Gary Smorgon House and independently in the local community, providing a range of allied health services, consulting rooms and a gymnasium.
The modern facility will also feature meeting and administrative rooms, training and outreach services, respite services for the wider community, and a new dedicated shule. The entrance to Gary Smorgon House and ground floor community spaces, including the café, will also be refurbished as part of the construction.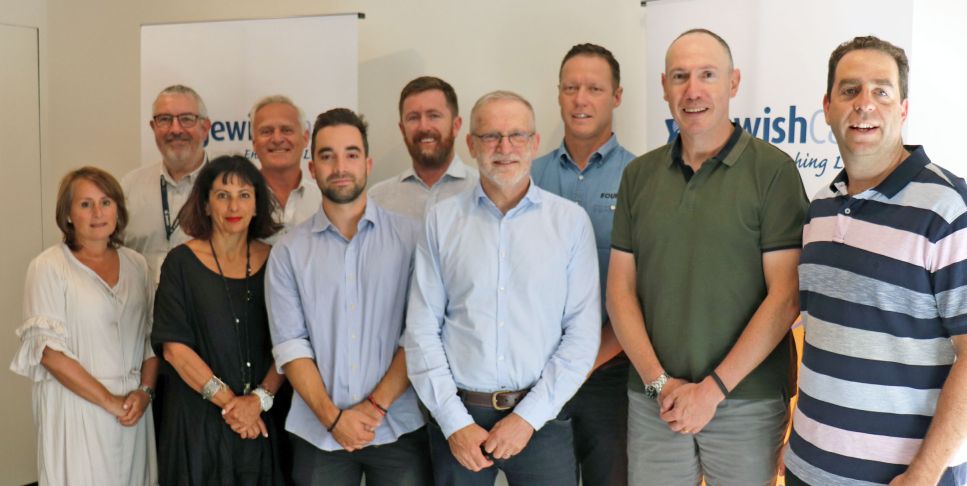 "With three projects under construction in 2019, it is a very exciting time of visible physical transformation for Jewish Care," said Jewish Care CEO Bill Appleby. "Modern, best-of-breed infrastructure will enable us to continue to provide quality, person-centred support to the Victorian Jewish community for generations to come."
"Four Square is an experienced construction company with a reputation for excellence. We are thrilled to be working with this outstanding team to realise our vision for the Anne & Eric Smorgon Active Living Centre." said Jewish Care President Mike Debinski.
Jewish Care would also like to express gratitude for the ongoing support received from the Jack & Robert Smorgon Families Foundation. This exciting new development would not be possible without their most generous lead gift.
Construction will begin on The Anne & Eric Smorgon Active Living Centre in February 2019 and is expected to be completed in February 2020.
For more information about the Anne & Eric Smorgon Active Living Centre or Jewish Care's 'Growing. For our Community.' Capital Campaign, contact Orlee Schneeweiss on 8517 5647 or email [email protected]
Pictured above: Members of the Jewish Care Board of Governance and Four Square Management