4 June 2019
by Laura Marchese, Volunteer Program Coordinator
Not many teenagers would happily give up their precious hours on a Sunday to volunteer – especially when their favourite football team were playing their biggest rivals and they had been offered tickets for the game for free! However, that is just what my children did on Sunday 5 May, when Jewish Care held their Annual Tzedakah Sunday Telethon to raise vital funds to support vulnerable people within the community.
If I'm being honest, they weren't happy about it initially, and we certainly didn't start the day with me at the top of their 'favourite people' list. However, they bit the bullet and nervously made their first shaky calls with; "Hi, I'm a volunteer, phoning on behalf of Jewish Care…". As is so customary in our generous community, the people they called were happy to donate, and I watched their confidence and excitement grow as their tally of generous donations grew.
Pretty soon, they forgot about the footy, and instead took advantage of the opportunity to compete with each other for the most calls and the largest donations.
I observed with both interest and pride as their voices got steadier, their backs got straighter, and the natural ease with which they conversed with and thanked generous strangers became second nature.
It was at that point that I realised that what my children were receiving from their volunteer experience went far beyond the hours they were giving. Confidence, pride, communication skills, satisfaction, and a real sense of community were all inadvertent gains for each of them. And for me, witnessing this was worth more than anything money could buy.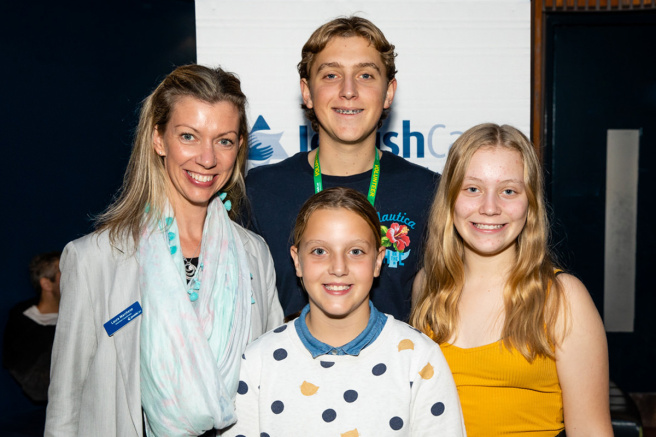 My teenagers are growing up in a digital world, where instant gratification is presumed, and 'giving back' is not the norm for many within their peer groups. This is why volunteering is so important for young people; to experience the spirit of community and contribute to something that isn't 'about them'.
Fortunately, there are numerous opportunities for my children, and other young people, to volunteer at Jewish Care. I know they're already keen to volunteer again, and judging by the vibe of elation and fulfilment in the car ride home, they may have enjoyed themselves almost as much as day at the footy!
If you would like to learn more about volunteer opportunities at Jewish Care, including those for young people, please contact [email protected] or call 8517 5999.
Laura Marchese is the Volunteer Program Officer at Jewish Care and a proud parent of three children.