Accreditation for Safeguarding Children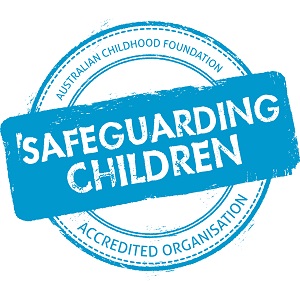 Jewish Care is an accredited organisation by the Australian Childhood Foundation under the Safeguarding Children Program. In 2016 Jewish Care became the first provider of its kind to have undertaken and gained this accreditation in Australia. This accreditation reaffirms Jewish Care's strong commitment to the Safeguarding Children Program and is currently valid until 3 September 2022.
The Safeguarding Children Program is a unique voluntary accreditation scheme for organisations who have a duty of care to children and young people whilst delivering a service or activity to them and/or their families. The Program systematically builds the capacity of organisations to keep children and young people safe from abuse and exploitation by staff, volunteers or other relevant related individuals.
To discuss your individual needs, please contact our Front Door team on (03) 8517 5999 or submit an online enquiry.