Supporting multiple or complex needs
Our complex care programs aim to alleviate the conditions of poverty and disadvantage in the community and equip people with essential tools to create a better life for themselves.
Our qualified and professional social work team undertakes holistic assessments of individuals or families to determine how best to address their unique and individual circumstances. The social work team also provides advice and consults with members of the community, other organisations and professionals to assist them in decision making and collaborative strategies to support members of our community with multiple or complex needs.
Jewish Care social workers are trained in responding to a range of complex issues including:
family violence
child welfare concerns
mental health problems and mental illness
drug and alcohol misuse
homelessness
youth
chronic poverty and more.
Jewish Care provides end-to end support to children, individuals and families who have experienced family violence alongside support and active referral for those who perpetrate family violence.

We can offer:

multi-lingual telephone support
safety planning
case management
pro-bono legal advice
family mediation
court support (secular and religious)
service coordination
individual counselling

We provide personalised assistance to each client, focussing on prioritising her sense of safety and respecting and supporting the decisions she is making and processing. Coupled with this supportive role, we provide information about:

family violence
planning for safety
strategies for keeping children in mind and ensuring their safety and support needs are being met
planning for how and when to leave

Jewish Care is also a provider of family violence community education and primary prevention.

We are committed to the prevention, increased awareness and support of victims of child abuse and neglect, both past and present.

For the Jewish community, we are the direct entry point to The Orange Door and an integrated family services provider. The Orange Door is the central referral point to a range of community-based family services and other local supports, aiming to ensure that vulnerable children, young people and their families are linked effectively into relevant services to ensure safety, stability and development needs are met.

Factors that affect a child's safety, stability or development include:

significant parenting problems
serious family conflict, including family breakdown and family violence
families under pressure due to physical or mental illness of a family member, substance abuse, disability or bereavement
young, isolated and/or unsupported families
significant social or economic disadvantage


As an integrated family services provider, we work directly with parents and families who are experiencing difficulties and those who would benefit from additional support around parenting, relationship issues or other family matters.

Our professional social workers provide targeted assessment, advice, consultation and guidance to individual community members, schools, organisations and other professionals about:

how to respond to concerns of child abuse or neglect
what to consider in deciding whether or not to report to Child Protection
other actions that can be taken

Jewish Care is a partner member of the Bayside Peninsula Integrated Family Services Alliance and an accredited Safeguarding Children organisation.
Accreditation for Safeguarding Children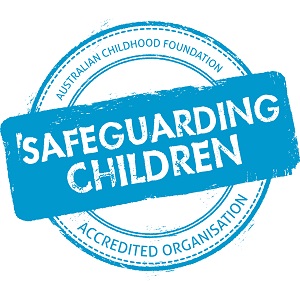 Jewish Care is an accredited organisation by the Australian Childhood Foundation under the Safeguarding Children Program. In 2016 Jewish Care became the first provider of its kind to have undertaken and gained this accreditation in Australia. This accreditation reaffirms Jewish Care's strong commitment to the Safeguarding Children Program and is currently valid until 3 September 2022.
The Safeguarding Children Program is a unique voluntary accreditation scheme for organisations who have a duty of care to children and young people whilst delivering a service or activity to them and/or their families. The Program systematically builds the capacity of organisations to keep children and young people safe from abuse and exploitation by staff, volunteers or other relevant related individuals.
To discuss your individual needs, please contact our Front Door team on (03) 8517 5999 or submit an online enquiry.